On Friday 2nd September, members of Armagh U3A, along with some members of Killyleagh and Upper Bann went on the "Belfast Bred" walk organised by the Kabosh Theatre Group.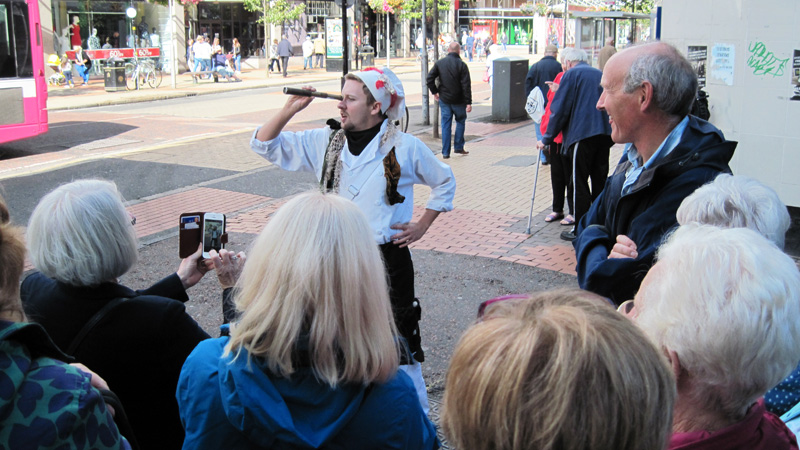 Led by Barney the Baker, a chef on the Titanic, recently released from an iceberg thanks to global warming, the group called at various businesses as Barney gathered the ingredients for his next dinner. Starting at Sawers, where we sampled bread, bacon, cheese, octopus and olives; then on to Mourne Seafood for sqid, passing historic sites on our way to the John Hewitt bar to sample local beer and cider. They even stock gluten free beer. then on to McHugh's bar one of the oldest in Belfast, for boxty and hot rock steaks. Finishing up in St George's Market where Barney got the last of his ingredients.
Click on the images below to see the full picture.